Profile
I'm a creative web developer
---
About me
I am an allround web developer. I am a senior programmer with good knowledge of front-end and back-end techniques. I love structure and order and I also stand for quality. I love spending time on fixing little details and debugging code. Also I like working in a team, you'll learn faster and more.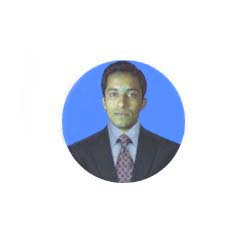 Details
Name:
Rashed Ali Mallick
Age:
28+ years
Location:
'Kolkata, India, Earth
Experiences
"Protons give an atom its identity, electrons its personality."
- Bill Bryson, A short history of nearly everything
---
Educations
FreshersIndia.com
May 2011 - Sep 2011
Professional Course (PHP & MySql) I awarded from freshersindia.com as a "PHP Expert" on 2011. I successfully learned from here XHTML, CSS, Javascript, PHP, MySql, AJAX and concept of OOP in live project. I specialized in server and browser program and also got experience in user experience and design. Salt Lake
DOEACC Society
Aug 2007 - Jul 2009
Advanced Diploma in IT (Information Technology) The education was pure commerce with computer application, but I had interest in technical field. Therefore I took admission in this institute on 2007. Then I fully involved in computer programming like C, C++, Unix Shell script etc. Jadavpur
Burdwan University
Jun 2005 - Jul 2007
Bachelor - Commerce (Specialization: Accountancy) I graduated from Burdwan University, where I enjoyed doing commerce, math and computer. I realized in my third year of college that I wanted to do something with technically, and so I decided to take admission on DOEACC Society after completed graduation. Burdwan
---
Careers
Bellovista Technologies
June, 2014 – Now
Web Developer
Developing advance database driven websites & systems including ecommerce.
Back end development and maintenance of websites using PHP and MySql.
Developing compatible user interface functionality using jQuery & other libraries.
Communicate with clients to meet up with their requirements.
Performed other related tasks under the instructions of a project manager.
Developing customize cart value and quantity of a ecommerce website
Manage multi pricing and multi stock of each product in a ecommerce project.
Taratala
Webguru Infosystem
Apr 2013 - May 2014
Web Programmer
Building PHP websites using PHP based framework.
Developing compatible User Interface functionality using jQuery & other libraries.
Coordinating with team members in developing database structure.
Testing and analyzing programming projects and reporting the same to the programming manager.
Handled PHP backend development for dynamic database driven website.
Designed, developed, coded, tested and debugged system requirements for the purpose of conversions and development projects
Salt Lake
Kolweb
April 2012 - March 2013
PHP Developer
Developing and creating PHP & MySql applications as per the specifications.
Performing the responsibilities of implementing and hosting of systems on a web server.
Troubleshot problems with PHP web technologies.
Testing and validating work produced as part of the development process.
New Alipore
Creative Knot
January 2011 - March 2012
Trainee PHP Programmer
Back end development and maintenance of websites using PHP and MySQL.
Keeping track of website visits, updating new content displays on websites.
Modifying and extending open source applications like CMS as Wordpress.
Planning and conducting cross-browser usability testing against W3C.
East Kolkata
Abilities
"Life without knowledge is death in disguise."
- Talib Kweli
---
Skills
HTML(5)

CSS(3)

Payment Gateway

Bootstrap Framework

Wordpress CMS

DOM

Javascript

XML

Angular JS
---
Languages
Bengali (Mother tongue)

English (Daily use)
---
Tools
Adobe Dreamweaver(5 years)

Easy PHP(1 year)

Zend Studio(1 year)

Wamp & Xampp (4 years)

Git(1 year)

Camptiasia Studio(1 year)

Edit Plus(2 years)

Filezilla(4 years)

Adobe Photoshop(2 years)
Projects
"You can do anything you set your mind to."
- Benjamin Franklin
---